CP/M FD file extractor for ZX clones (Baltic, Santaka, Leningrad)
This small hack-tool written in Visual Studio 2023 (basic) to is used to extract CP/M files from binary disk images.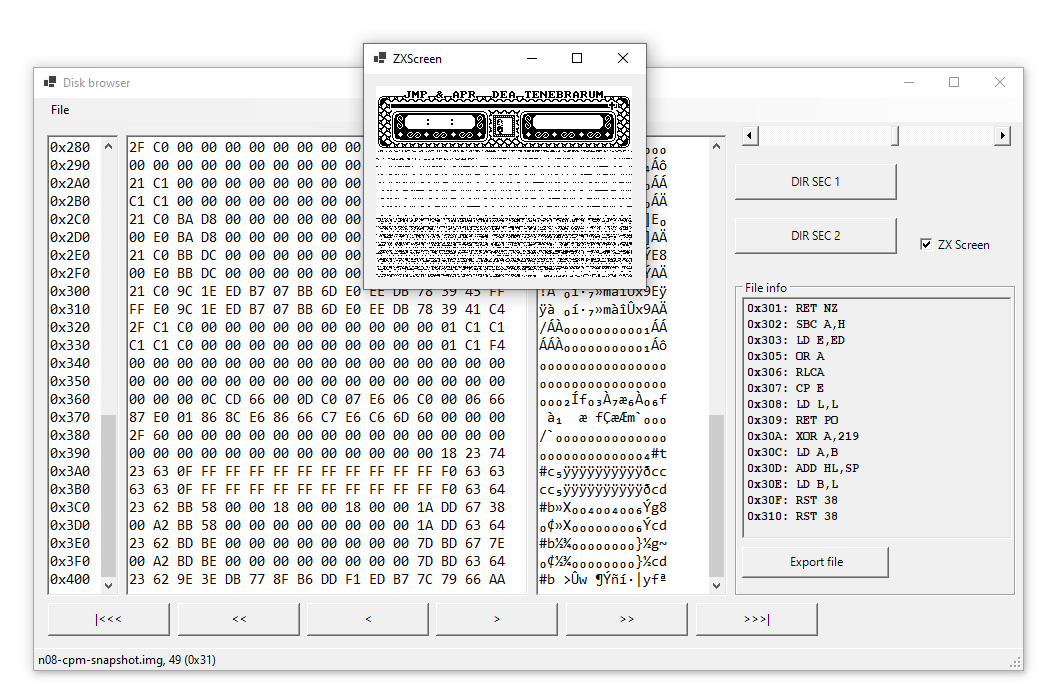 Export CP/M files from DIR entry, disassemble any part of the disk, view disk data using virtual ZX Spectrum screen.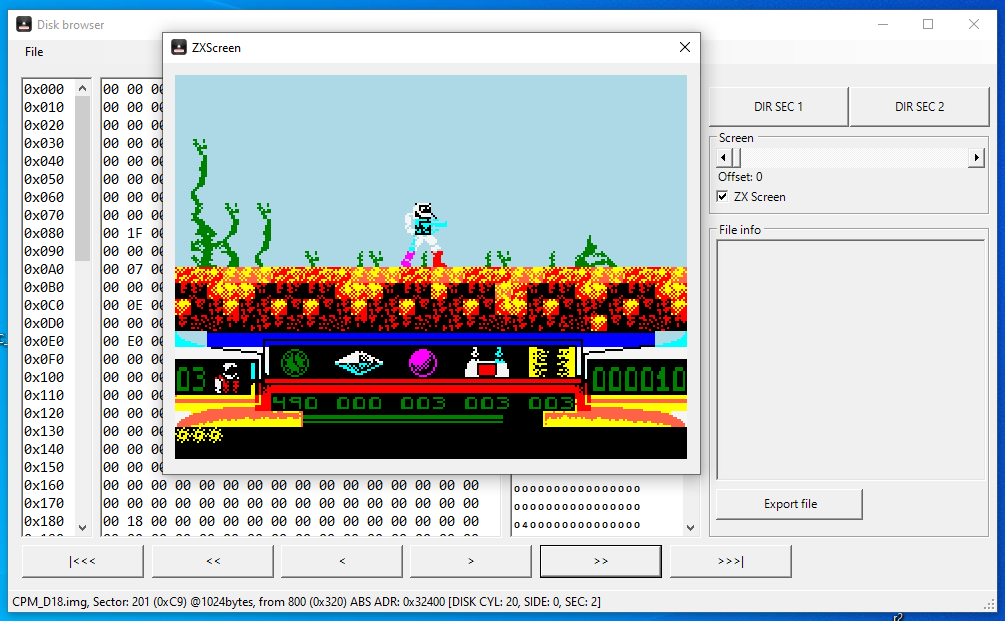 Export Disk Monitor memory images to .SNA file (still without autostart). (Disk monitor use logical disk sector interleave).